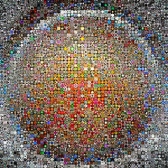 Credits
People sharing work, ideas and passion...
This site has been realized thanks to a contribution by Regione Piemonte, Assessorato all'Ambiente.
The Web Site
Idea and Project: Alice Benessia, Elisa Bigotti, Silvano Folco
Production and development: Silvano Folco
Webmaster: Silvano Folco
IRIS logo was designed by Elisa Bigotti - Graphic by Leila Librizzi
Thanks to Martin Dodman for the English translation.
Published texts - if not differently specified - are expression of IRIS Institute.